Collective Conversation: Working group I AM YOUR BODY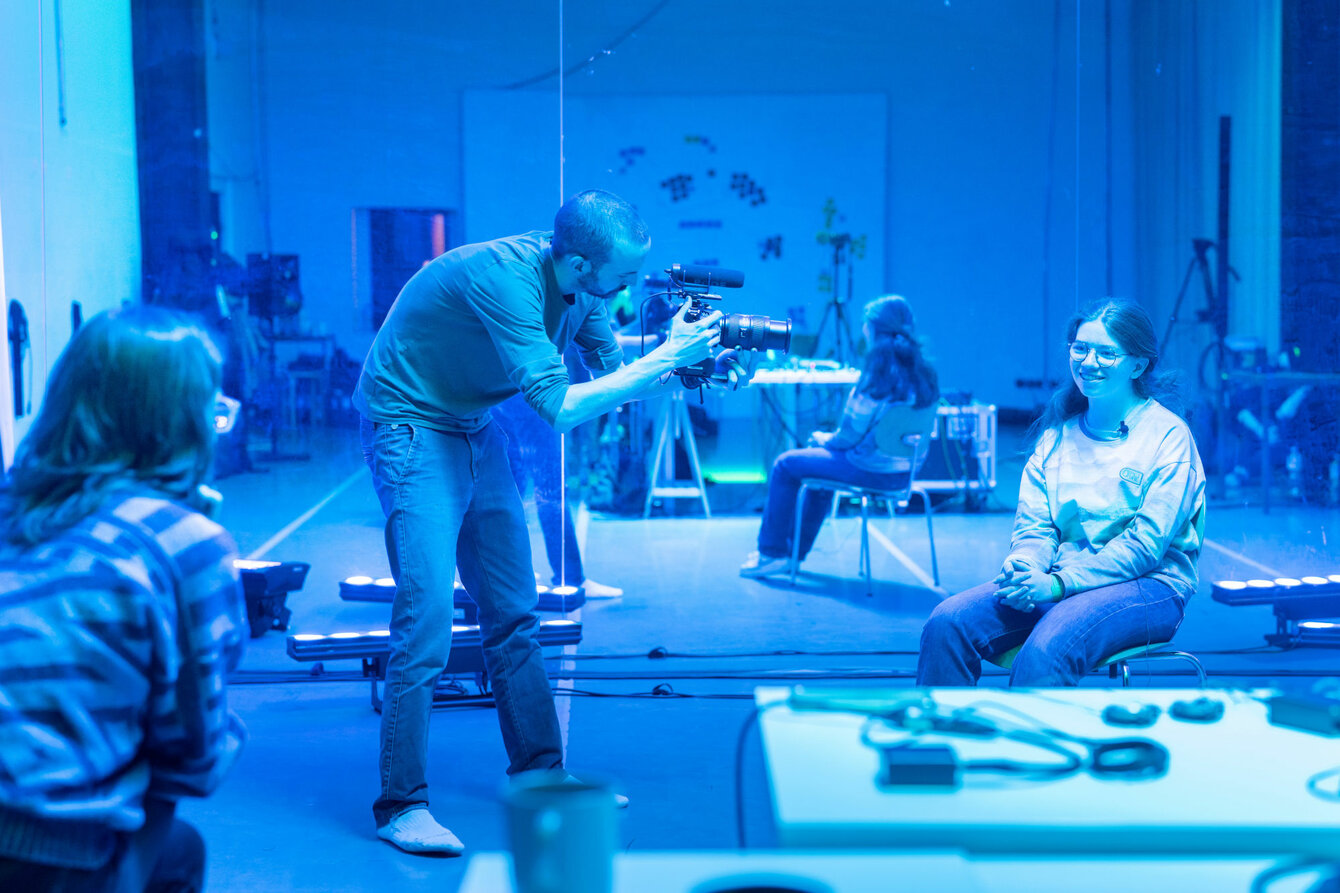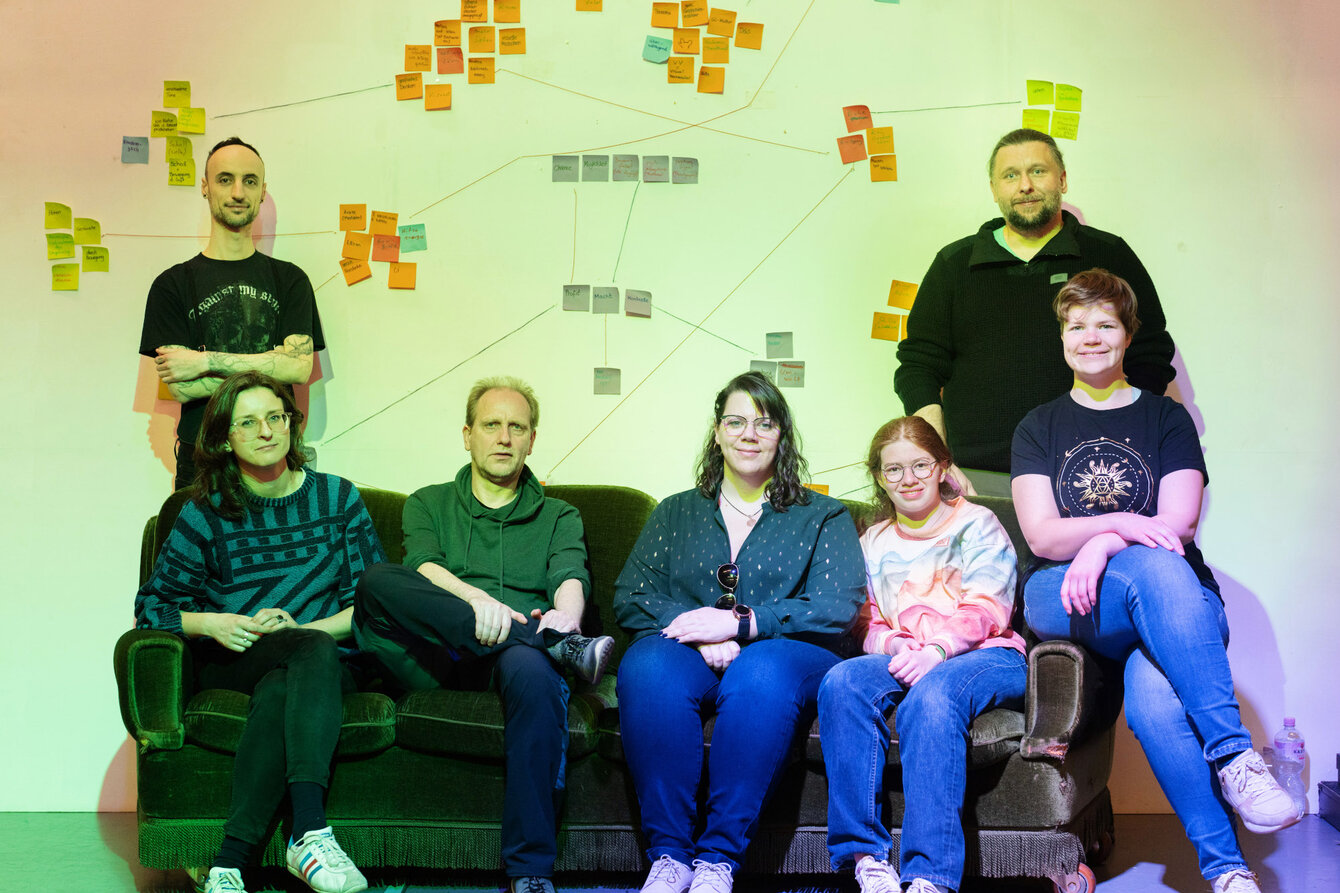 Free admission
Location: Foyer
Languages: German, English and German Sign Language
As part of the project I AM YOUR BODY, a group of deaf and hard of hearing people - in collaboration with artist Marco Donnarumma, himself laterally deaf - entered into a collective, artistic research process to share their own bodily experiences of sound, as well as their ambivalent relationship to hearing prostheses and AI technologies. Through an exploration of sound-based autoethnography, critical thinking, and movement sessions with custom-built AI musical instruments, they shared and created new knowledge. Drawing on notes from the group, personal accounts, and collective reflections on prosthetics, perception, diversity, and interdependence that emerged from these exchanges, Donnarumma created a three-part art project.

In a public conversation, the I AM YOUR BODY-working group will discuss and elaborate on their experiences and insights regarding the artistic research process.
As part of PEER TO PEER – A Month of Media Art in NRW.