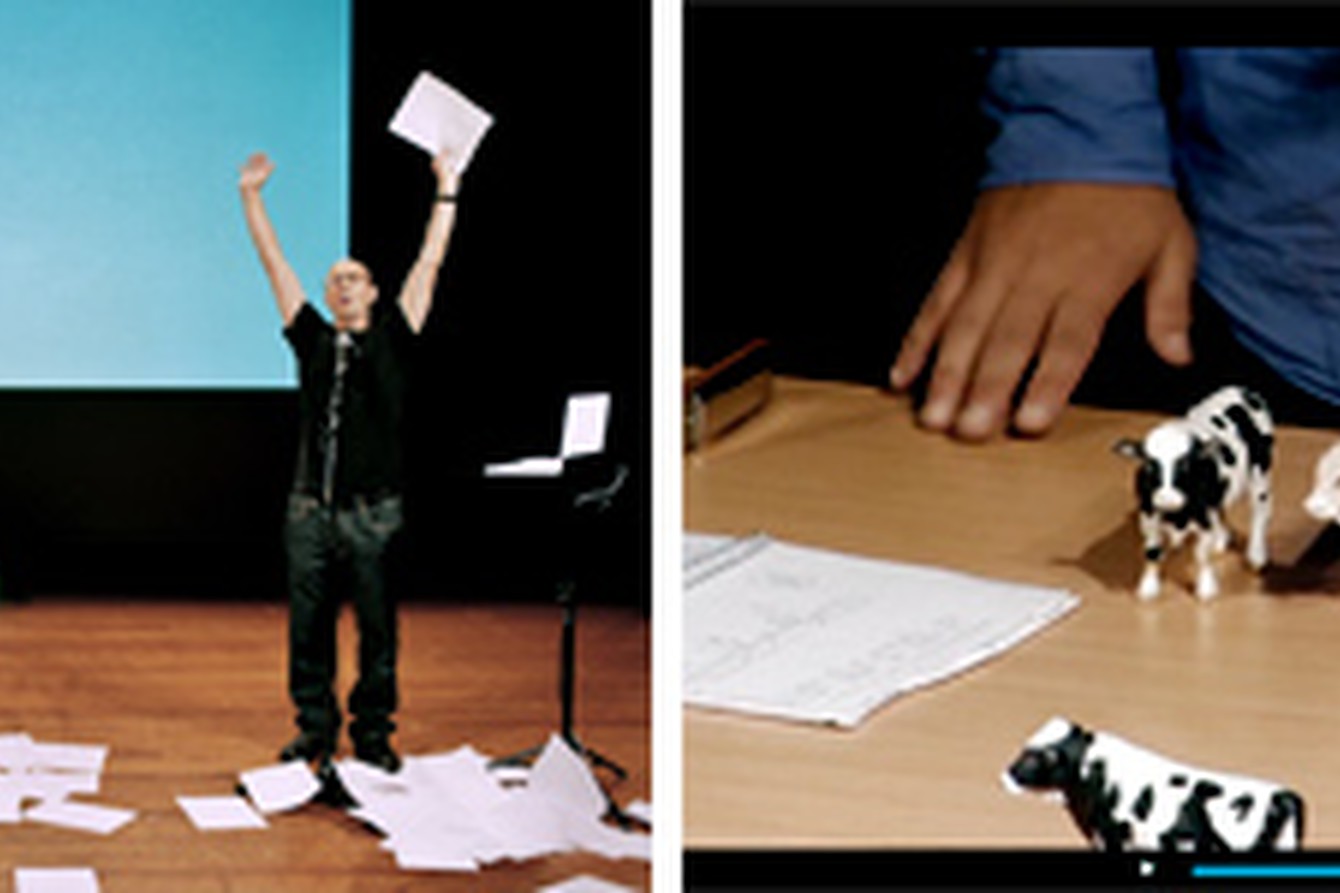 Jonathan Burrows and Matteo Fargion have created a performance that dances in your head. It's superb. De Morgen
Jonathan Burrows and Matteo Fargion make a welcome return to the stage at PACT Zollverein with their latest double-bill programme. The duo last appeared here in 2009 when they presented their trilogy ›Both Sitting Duet‹, ›The Quiet Dance‹ and ›Speaking Dance‹.
›Cheap Lecture‹ is a rhythmic spoken performance set to music. In a rant about empty hands, audience, time, repetition and dancing, Burrows and Fargion reflect upon and continue the journey begun in their famous trilogy of duo-pieces veering off into wilder ranges of fantasy. It is accompanied by ›The Cow Piece‹, a chaotic meditation upon dance and mortality.

From and with: Jonathan Burrows and Matteo Fargion
›Cheap Lecture‹
Premiere: 2009 Cultureel Centrum Maasmechelen
Commissioned by Cultureel Centrum Maasmechelen and Dans in Limburg
›The Cow Piece‹
Premiere: 2010
Co-production: Kaaitheater (Brussels)
Photo: © Burrows/Fargion