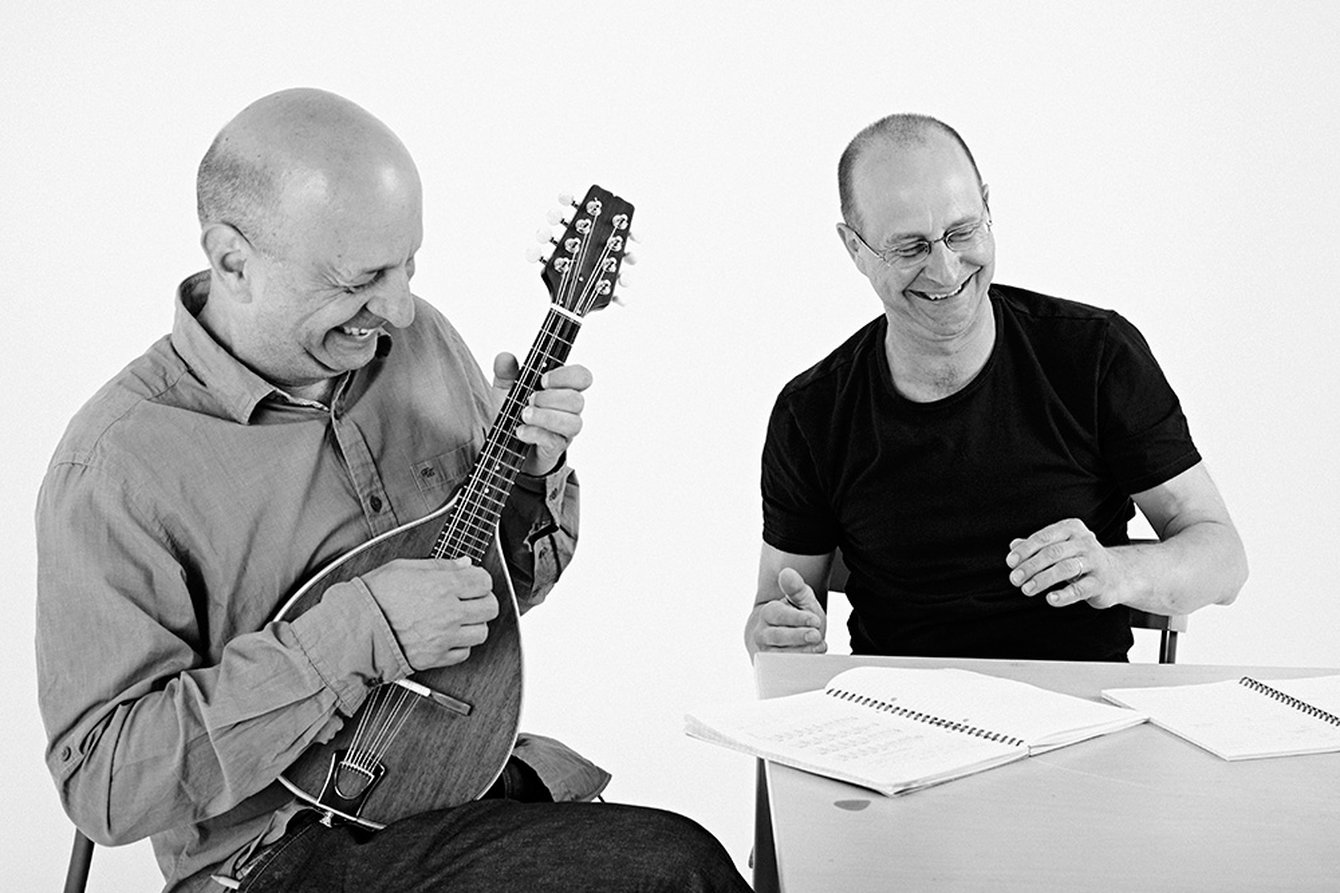 Former Royal Ballet soloist, Jonathan Burrows and composer, Matteo Fargion make a welcome return to PACT's stage with two duets.
In ›Show And Tell‹ the duo explore the hidden influences that have led to a growing body of work made together over many years, and in particular their long series of recent duets. Revealing the vital role that mimicry plays in creative process, they compose a presentation of formative images and sounds, and in so doing examine what is absorbed and transformed, buried and disclosed, engaged and appropriated in the making of performance works.
›Body Not Fit For Purpose‹, is the duo's first overtly political work, taking as its starting point the inadequacy of the dancing body as a vehicle to express that which is of concern, and at the same time the inherent radicality of the attempt. Built on the structure of La Folia, one of Europe's earliest remembered melodies, the performance takes place at a table with Fargion's mandolin counterpointing Burrows's gestural language, each section introduced by a title that shifts, contradicts or erases the virtuosity of the dance with a political or social question.
Performance: Jonathan Burrows, Matteo Fargion
›Body Not Fit For Purpose‹ is commissioned by the Venice Biennale and supported with public funding by the National Lottery through Arts Council England.
Jonathan Burrows and Matteo Fargion are co-produced by Kaaitheater (Brussels), PACT Zollverein (Essen), Sadler's Wells (London), BIT Teatergarasjen (Bergen)
They are currently in-house artists at the Nightingale (Brighton) 
Thanks to: Canon Richard Moatt and St Anne's Church Lewes
www.jonathanburrows.info