Zeche Zollverein, Halle 5
During Dance Platform 2018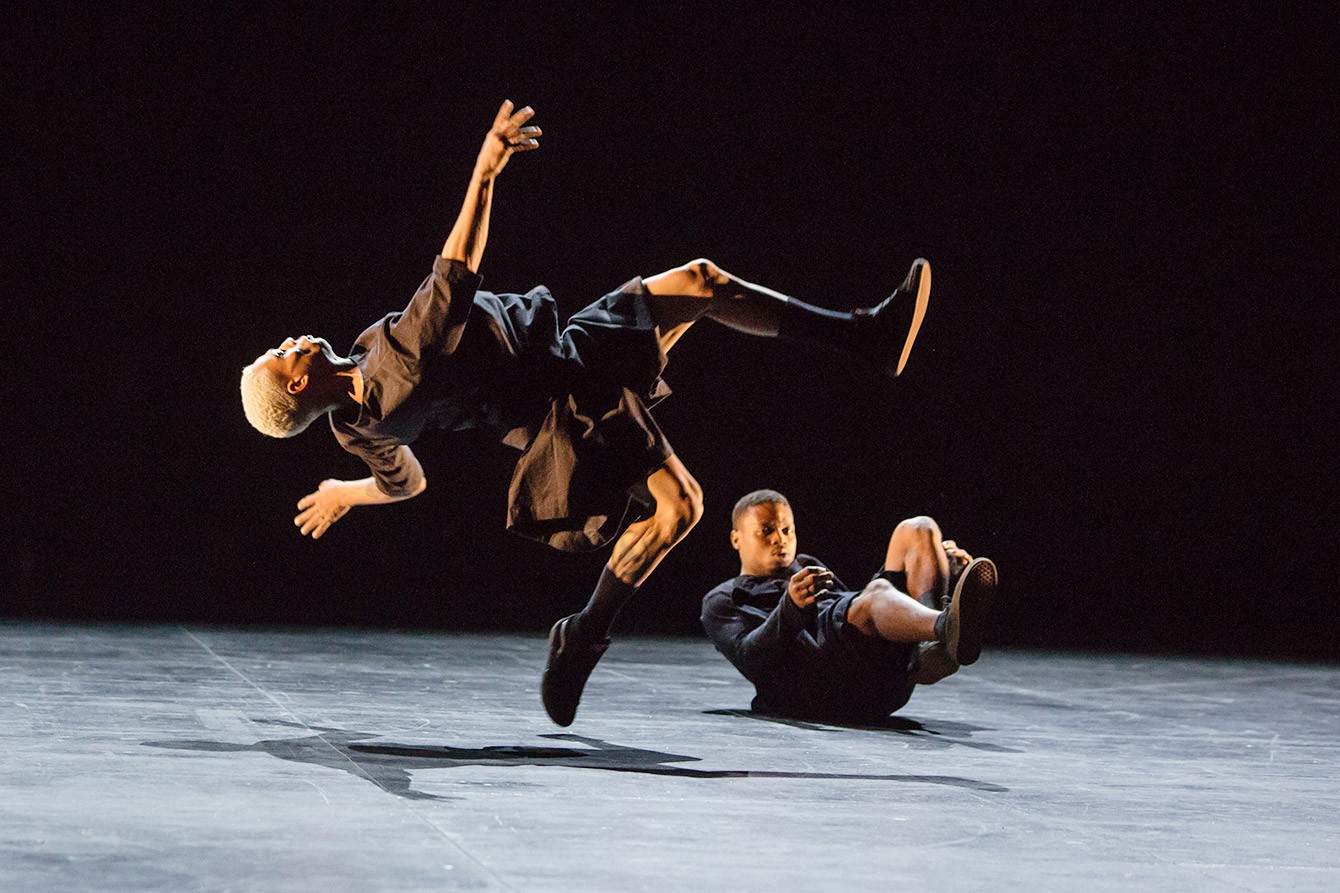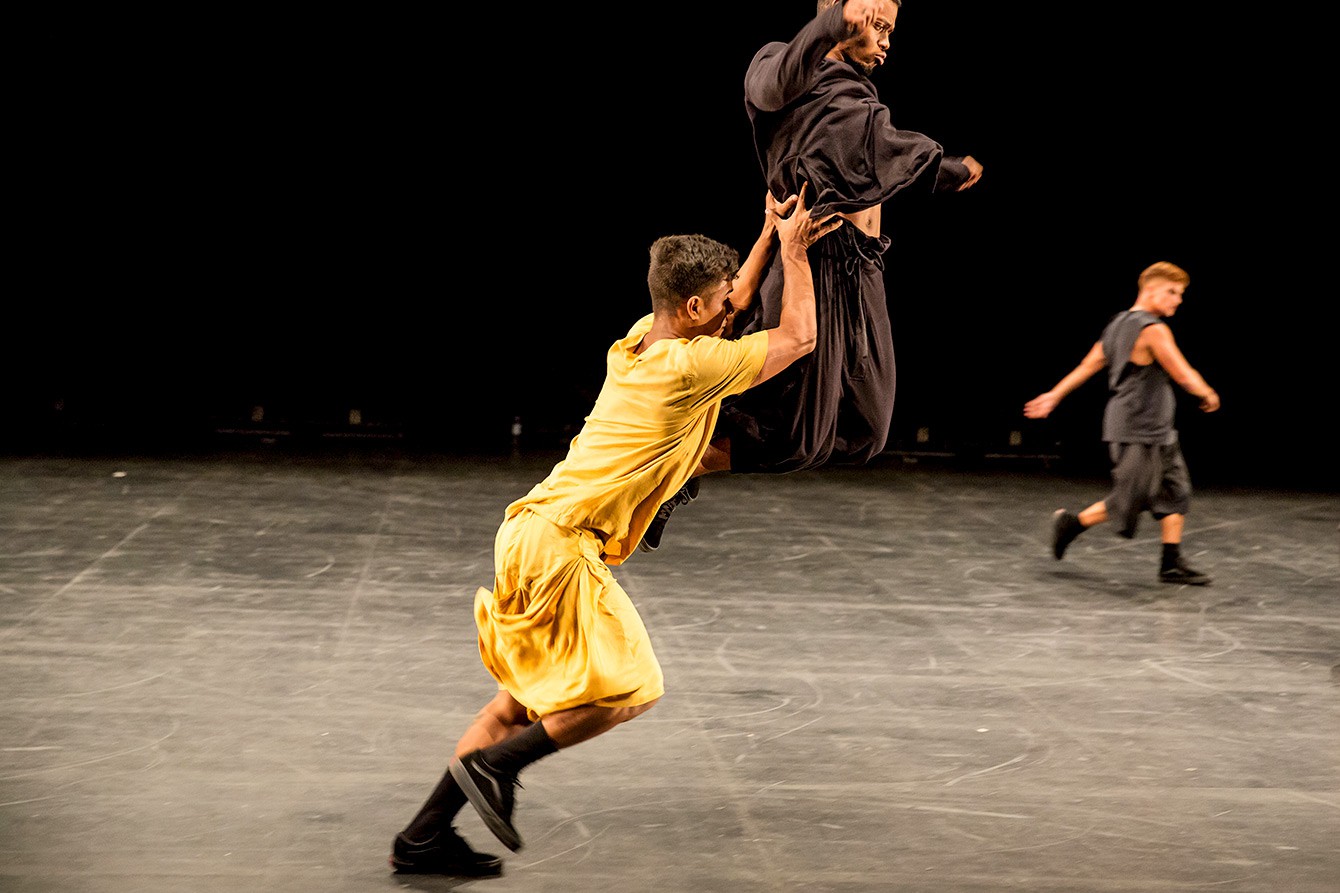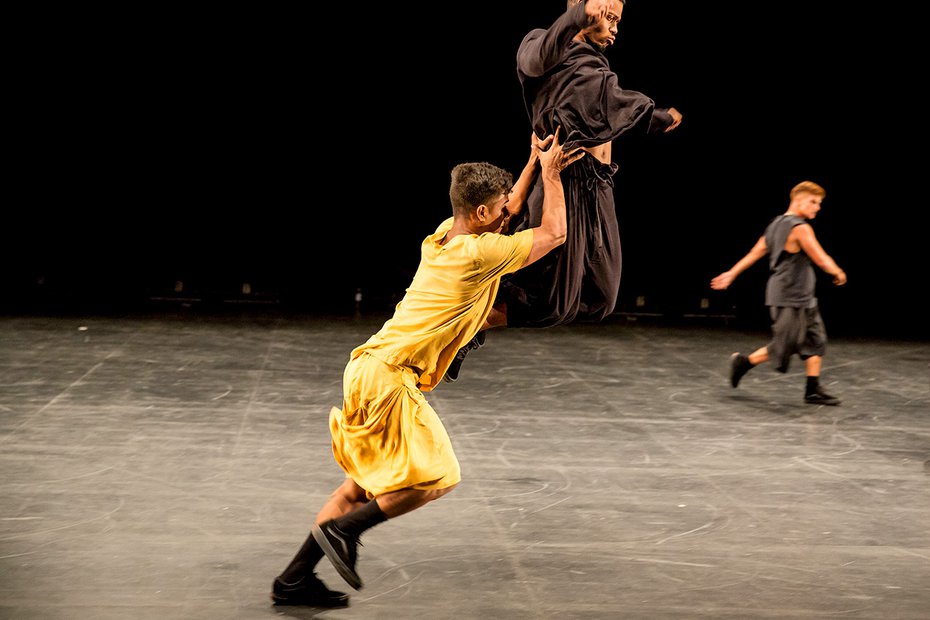 In ›Inoah‹, Brazilian choreographer Bruno Beltrão and his company Grupo de Rua explore urban life at the interface between encounter and confrontation, aggression and exuberance, animosity, bondedness and common ground. Ten dancers close in on one another, race towards or support one another, push apart, distance themselves again, and fathom the mostly dark space with whirling movements, fast kicks, high jumps and somersaults. With pure physical presence and virtuosity, Grupo de Rua unleashes a choreography that gives rise to images and atmospheres full of pulsating energy and vibrant excitement.
Bruno Beltrão is renowned for his dance-based deconstruction of Hip-Hop. He questions established, masculine-dominated structures of movement and combines them with elements of contemporary dance to create his very own, analytic and nevertheless highly physical style. He and his company are currently based in the Brazilian city of Inoah, not far from the metropolis of Rio de Janeiro. ›Inoah‹ was commissioned by several German Production Houses.
Artistic direction: Bruno Beltrão Assistance: Ugo Alexandre Neves Dance: Bruno Duarte, Cleidson De Almeida 'Kley', Douglas Santos, Igor Martins, João Chataignier, Leandro Gomes, Leonardo Laureano, Linaldo Pantoja 'Dhuk', Ronielson Araújo 'Kapu', Sid Yon Light design: Bruno Beltrão, Renato Machado Costumes: Marcelo Sommer Music: Felipe Storino Production management: Tamara Catharino Photographer: Kerstin Behrendt Commissioned by: Künstlerhaus Mousonturm (Frankfurt), HAU Hebbel am Ufer (Berlin), Kampnagel (Hamburg), tanzhaus nrw (Dusseldorf), Hellerau Europäisches Zentrum der Künste Dresden within the framework of 'Projeto Brasil' supported by the German Federal Cultural Foundation Production: Grupo de Rua Co-production: Kampnagel (Hamburg), Festival de Marseille, Wiener Festwochen (Vienna), Künstlerhaus Mousonturm (Frankfurt), Kunstenfestivaldesarts (Brussels), tanzhaus nrw (Dusseldorf) Supported by: BEIRA
Supported within the framework of the German Dance Platform 2018 by the Goethe-Institut.