IMPACT11

Me and my Glocal
27. – 30. October 2011
with:
PHIL COLLINS (GB/DE)
M7RED (AR)
LA RIBOT (ES/CH)
This is the seventh year in which the interdisciplinary symposium IMPACT has invited artists, practitioners, theoreticians and advanced students in the fields of dance, theatre, performance, visual arts, new media and film to engage critically with the artistic strategies and working methods of progressive guest artists, to test their approaches in practice and to question them with reference to their own background.
In this 7th edition, IMPACT11 presents three artistic perspectives that generate humorous, playful and paradoxical possibilities of interacting and dealing with urban, social and political phenomenon using the artistic tools available to them. The artist La Ribot (ES/CH) develops lively and pernicious dialogues between object and body, image and action at the boundary between performance art and video art. The films of video artist Phil Collins (GB/DE) move along the interface between documentation and staging and play expertly with society's desires: whether through dance-marathons in Ramallah or how fantasies are sold by a tv shopping channel. Via its virtual ›chat-theatre‹, the architecture collective m7red (AR) brings together experts and lay people from across the globe to discuss ecological and political questions, and develops games as part of preparing for floods and other urban catastrophe scenarios.
IMPACT11 offers a concentrated and motivational space for exchange, action and reflection that go beyond one's own usual boundaries. The daily schedule is decided by the artists themselves and will be influenced by the participants.
IMPACT - AN INTERACTIVE SYMPOSIUM IN 3 EPISODES IN 3 DAYS
IMPACT is a flexible series of exchange orientated events aimed at artists, students, academics and journalists from the fields of dance, theatre and media. In the form of interactive symposiums, the events in 2004, 2005 and 2007 introduced the different working methods and practices of three artists, or groups of artists, under the headings ›Strategies and scope of theatrical practices‹, ›Tracing Translation‹ and ›Alles nur Tarnung / Nothing but disguise‹. Each day's agenda was devised and led by the invited artists and opened the way f or participants to discuss, reflect and experiment together.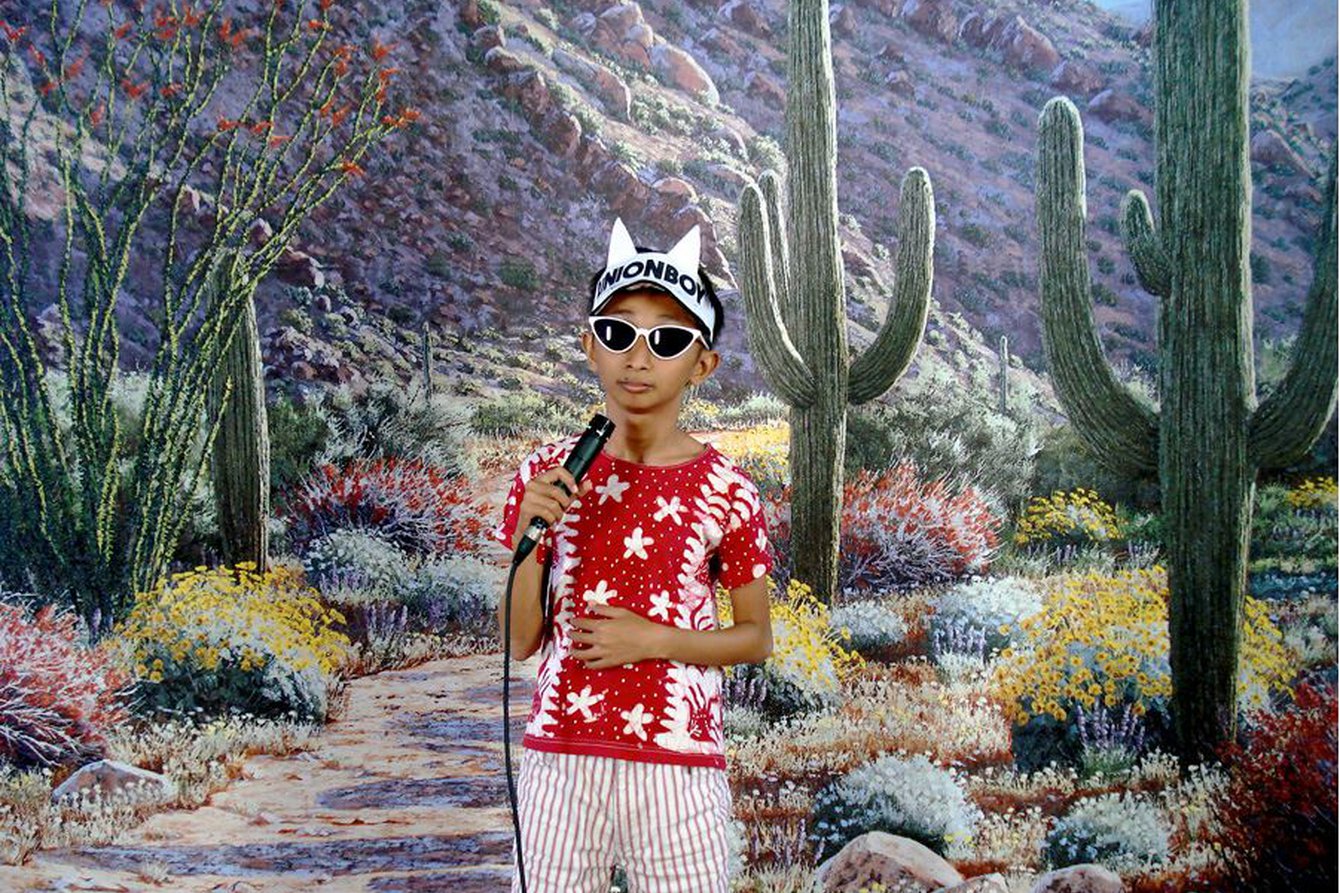 EPISODES
SYMPOSIUM EPISODE 1
FRI 28.10.11
Phil Collins (GB/DE)
Phil Collins' diverse practice is informed by the visual traditions of cinema and television, exploring lensbased media from a singularly performative and personal perspective. Ranging from a disco dance marathon and a soap-influenced melodrama, to castings, karaoke sessions and press conferen- ces, his works posit the camera as an agent both of emancipation and exploitation, desire and betrayal. Deftly dissecting the political and aesthetic implications of popular visual formats, they indicate that the meaning of a picture – be it still or moving – resides neither in its form nor its subject-matter, but in the transferences it establishes between the producer, the subject and the viewer. Collins' works are included in collections of, amongst others, Museum of Modern Art, New York, Tate Gallery, London, and Walker Art Center, Minneapolis.
Collins' workshop will address a politics of affect. how is affect produced, mediated and implemented in our contemporary society? The workshop is based on a close reading of critical texts relating to the field of affect, and on a practical part involving aspects of performance and live art.
SYMPOSIUM EPISODE 2
SAT 29.10.11
M7RED (AR)
Mauricio Corbalan and Pio Torroja studied architecture in Buenos Aires and taught at the Faculty of Architecture, Design and Urban Planning from 1993 until 2000. Since 2005, they have been working as m7red and investigating the relationships between information technology, city ecology and public interest.
m7red is conceived as a network for urban resources, working out possible solutions to the most urgent political and urban problems. On top of that, m7red analyses the influence of the internet on urban development and researches the possibilities of virtual collaboration. Out of this has arisen an online role-playing game, called ›chattheater‹, which simulates future urban conflicts. Evident in all their projects is their profound interest in social and urban problems, including in their current main project: producing a public cartography of the Matanzas-Riachuelo, the most polluted river basin in the whole of Latin America.
Their workshop will engage with possible futures in the transition from nuclear power to renewable energy sources. Against the background of the versatile river landscape of the Ruhr, itself a potential energy source, the participants will help create a map to outline how new energy sources can be established as well as their unpredictable elements: what kind of risks do we want to deal with? How can a new infrastructure be organised on democratic principles? What are the consequences for the urban landscape?
SYMPOSIUM EPISODE 3
SUN 30.10.11
La Ribot (ES/CH)
As a dancer, choreographer and visual artist, Maria Ribot has shaped the development of contemporary dance in Spain since the 1980s. In 1991, she took a new artistic direction under the name La Ribot, creating experimental works at the interface between live art, performance and video. Between 1997 and 2004, she worked on her farreaching ›Distinguished Project‹, which brought her a nomination for the Paul Hamlyn Foundation Award for visual Arts 1998 and made it possible for her to put on ›Panoramix‹ – a three-hour meta- performance uniting all the ›Distinguished Pieces‹ – in the Tate Modern. Humour and eccentricity are characteristic of her works, which cover a broad artistic range. Such formats as the three ›Distinguished Series‹ or the 4–8 hour long performance ›Laughing Hole‹ emphasise the ludic aspects of art and aim at unexpected associations. The unusual deployment of speech, objects and bodies, the flight into nakedness, extreme sobriety or harsh colours are all parts of this conceptual art. For some time now she has been open to artistic collaborations, but has never lost the sense of her own style.
In her workshop, La Ribot would like to engage with questions of physical presence and immediacy: how does the body function on stage? How is it used to generate presence?