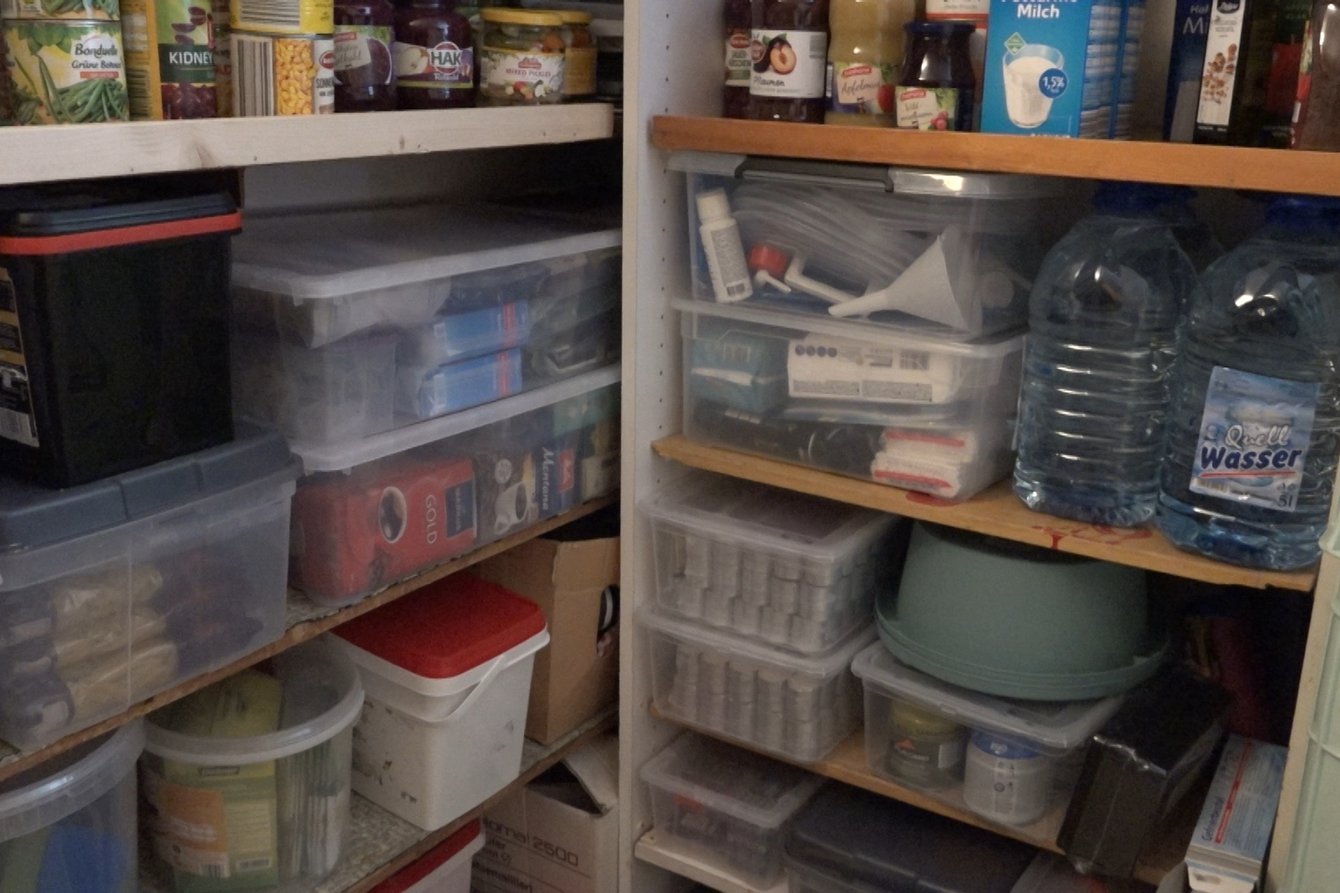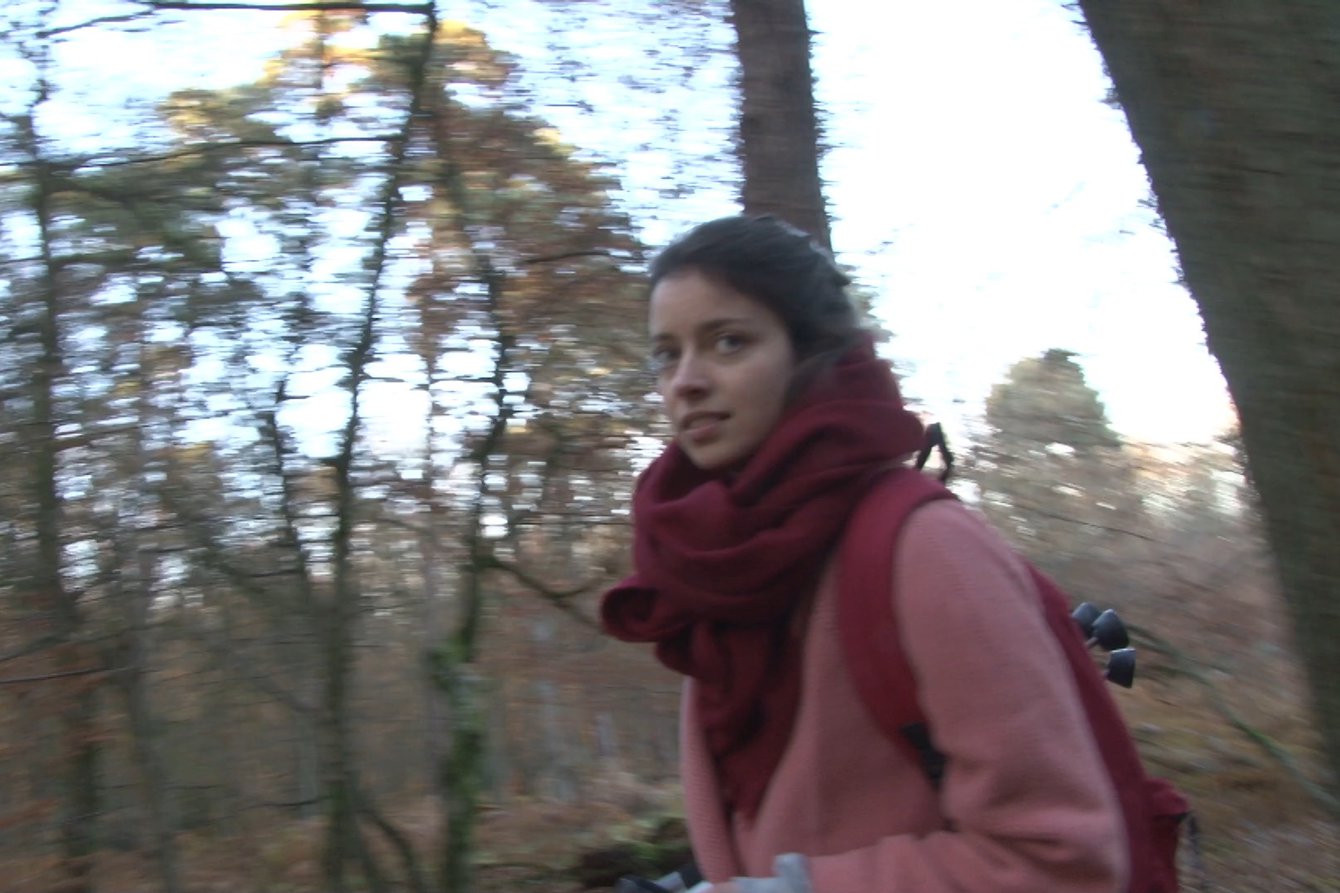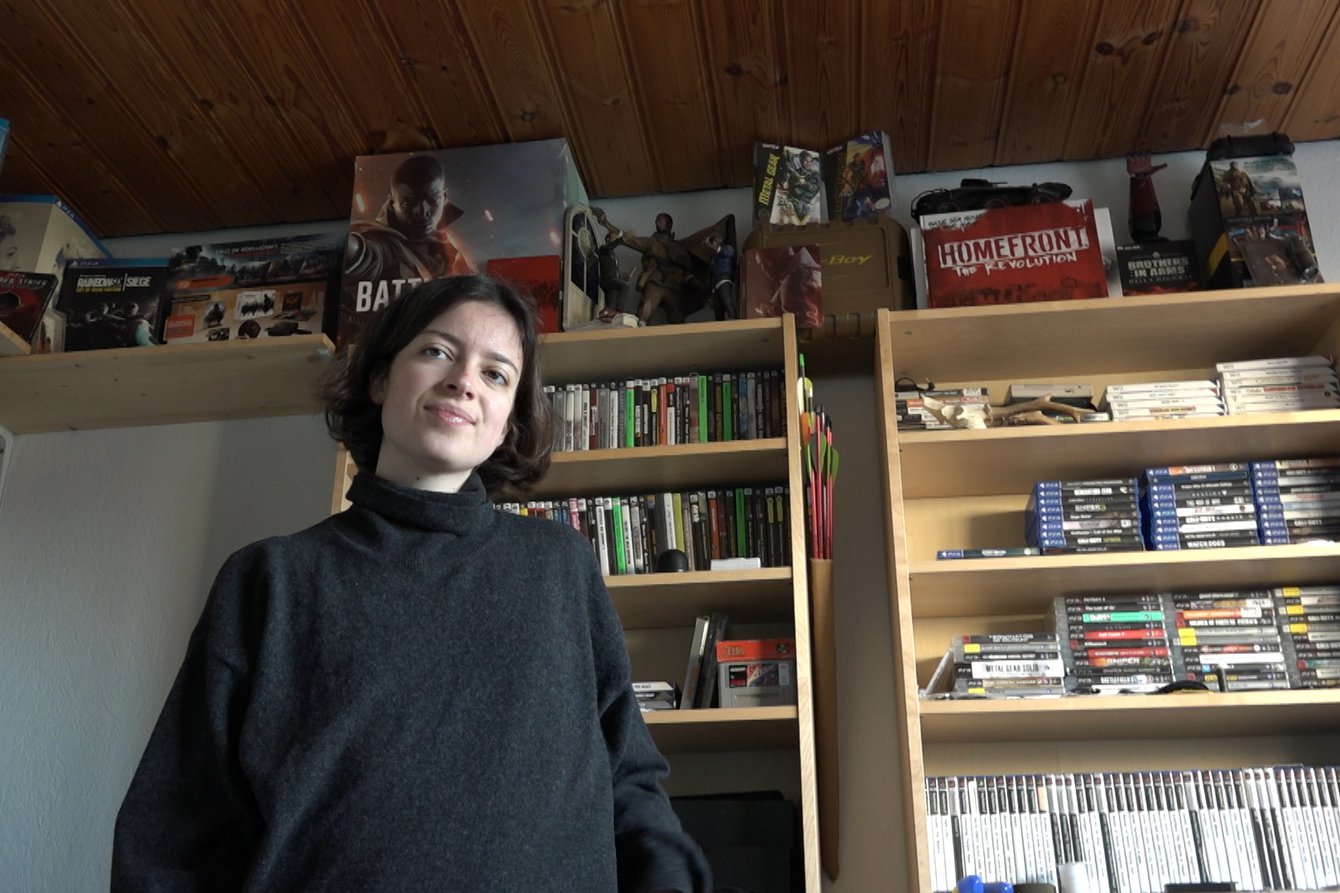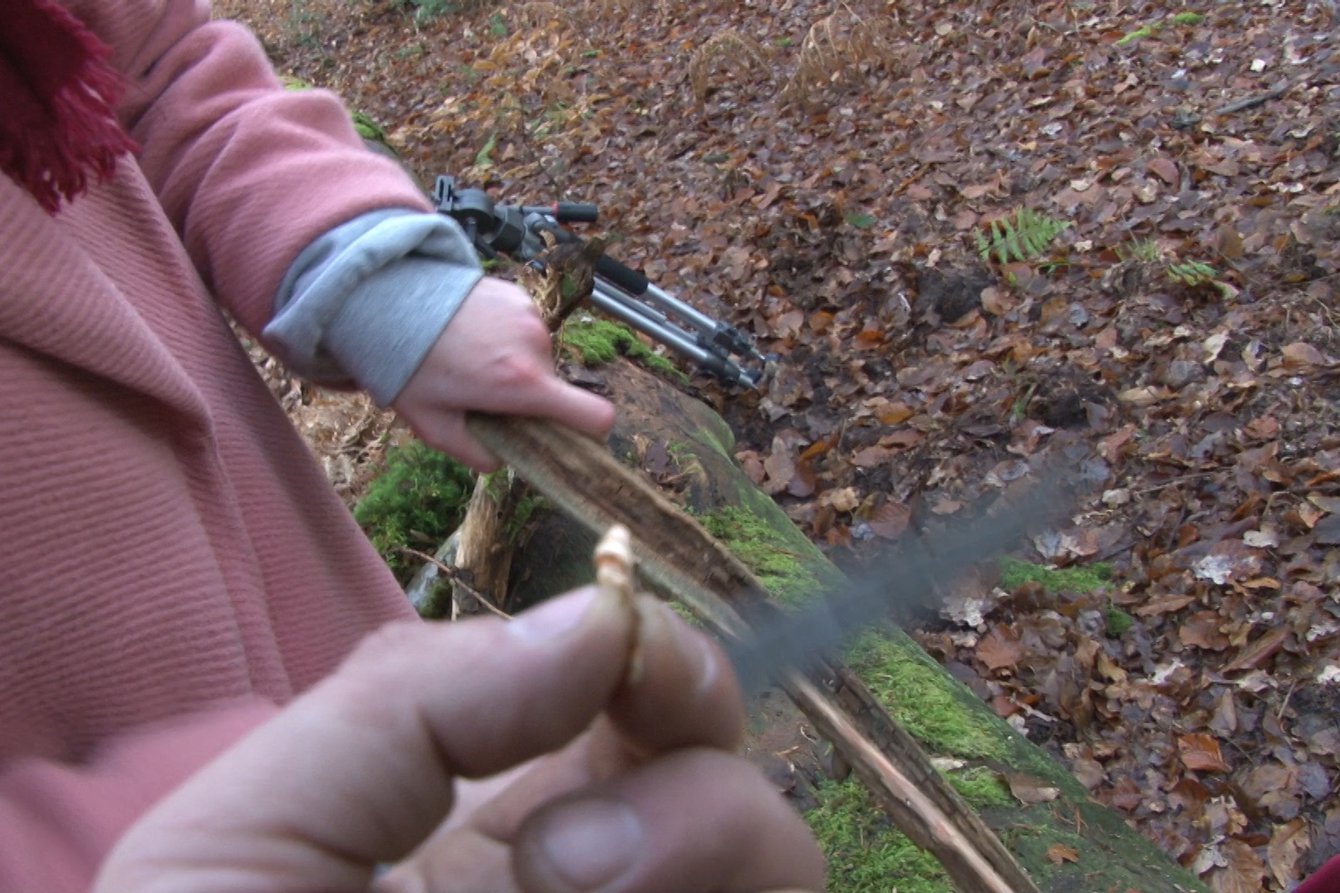 Verena Hahn
›We'll have time for that later‹
experimental documentary
ca. 50 min.
›We'll have time for that later‹ is an experimental documentary film that examines the experiences, self-perceptions and practices of three preppers. Prepping is a lifestyle in which preppers anticipate crises, prepare for them constantly and horde supplies. They appear only briefly in the film, however, for the director and the protagonists have traded roles. The film addresses matters of competence, normalcy and trust and the question of who has the right to lead and speak.

Director: Verena Hahn
Camera: Arthur B., Dominik E., Daniel S., Verena Hahn
Audio post-production: Nicolas Epe
Artistic consulting: Miriam Gossing & Lina Sieckmann
Sponsored by Nieuwe Vide Haarlem & Stroom, The Hague
The documentary was streamed on Fri 20.11.20, 20 h during ATELIER No. 64.
Interview mit Verena Hahn
In deinem Film "Deutsche Prepper" portraitierst du drei Personen, die sich auf Katastrophenszenarien vorbereiten. Was hat dich an dem Phänomen des Prepping interessiert und wie bist du mit den Protagonisten in Kontakt getreten?

Ich kann nicht mehr genau sagen, was das ursprüngliche Interesse war, weil sich der Fokus ständig verändert hat. Ein großer Einfluss war dann irgendwann die Arbeit der Filmemacherin Barbara Hammer, die in ihrer Arbeit untersucht, wie das Filmen an sich ein Akt des Raum einforderns sein kann, insbesondere für sie als lesbische Frau. Das hat mein Interesse am dokumentarischen Film stark geprägt, und ich wollte herausfinden, wie ich Film benutzen kann, um in Räume zu gelangen, die eigentlich für mich verschlossen sind. Die Prepper habe ich einfach über Youtube gefunden.
 

Die Kamera wird zum großen Teil von den Portraitieren selbst geführt. Spielt dieser Perspektivwechsel als dokumentarische Anordnung auch für deine Position als Filmemacherin, die einen Dokumentarfilm über verschiedene Männer macht, eine besondere Rolle?
Während des Films ist mir einmal mehr bewusst geworden, wie brutal die konventionelle Anordnung in dokumentarischen Formaten ist. Für die Person vor der Kamera, die Rede und Antwort stehen muss, kann jeder Ausrutscher zum Verhängnis werden, und plötzlich trendet man als Conora-Oma [sic] auf Youtube. Die ARD sollte sich ernsthaft fragen, ob sie den Leuten bei den Straßeninterviews nicht auch besser die Kamera geben sollte, das wäre nur fair.
Dein Film macht etwas sichtbar, dessen Grundvoraussetzung eigentlich der Entzug der Sichtbarkeit ist. Es geht um das Verstecken, wer wem vertrauen kann und welche Gemeinschaft sich im Katastrophenfall in einer dörflich geprägten Struktur entwickeln könnte. Welches Potenzial hat in deiner Arbeit der Dokumentarfilm, was kann er gesellschaftlich zeigen und aufdecken?
Ich würde gerne in Zukunft solche Situationen nur noch im dokumentarischen Film erleben, und nicht mehr als Echtzeitsituationen. Im Film habe ich Präsenz, auch wenn ich schweige oder mich unterordne. In einer natürlichen Begegnung mit den Protagonisten hätte es wahrscheinlich wenig Raum für mich gegeben, weil die Männer teilweise eine so starke Präsenz haben, oder einfach, weil ich für's Prepping relativ unqualifiziert bin. Ich habe keine Lust, in Echtzeit konfrontativer zu werden. Ich finde es besser, der Passivität im Schnitt so viel Präsenz zu geben, bis sie fast dominiert.
Verena Hahn (*1992) is a filmmaker and designer. She completed her studies at the Kunstakademie in The Hague in 2019. She is concerned with the physical aspects of filming and being filmed, and with the resulting possibilities for claiming, giving or denying space. She has been awarded a stipend for work in artistic documentary film from the State of North Rhine-Westphalia for 2021.