Mother of All Fictions - Interview with Walter Solon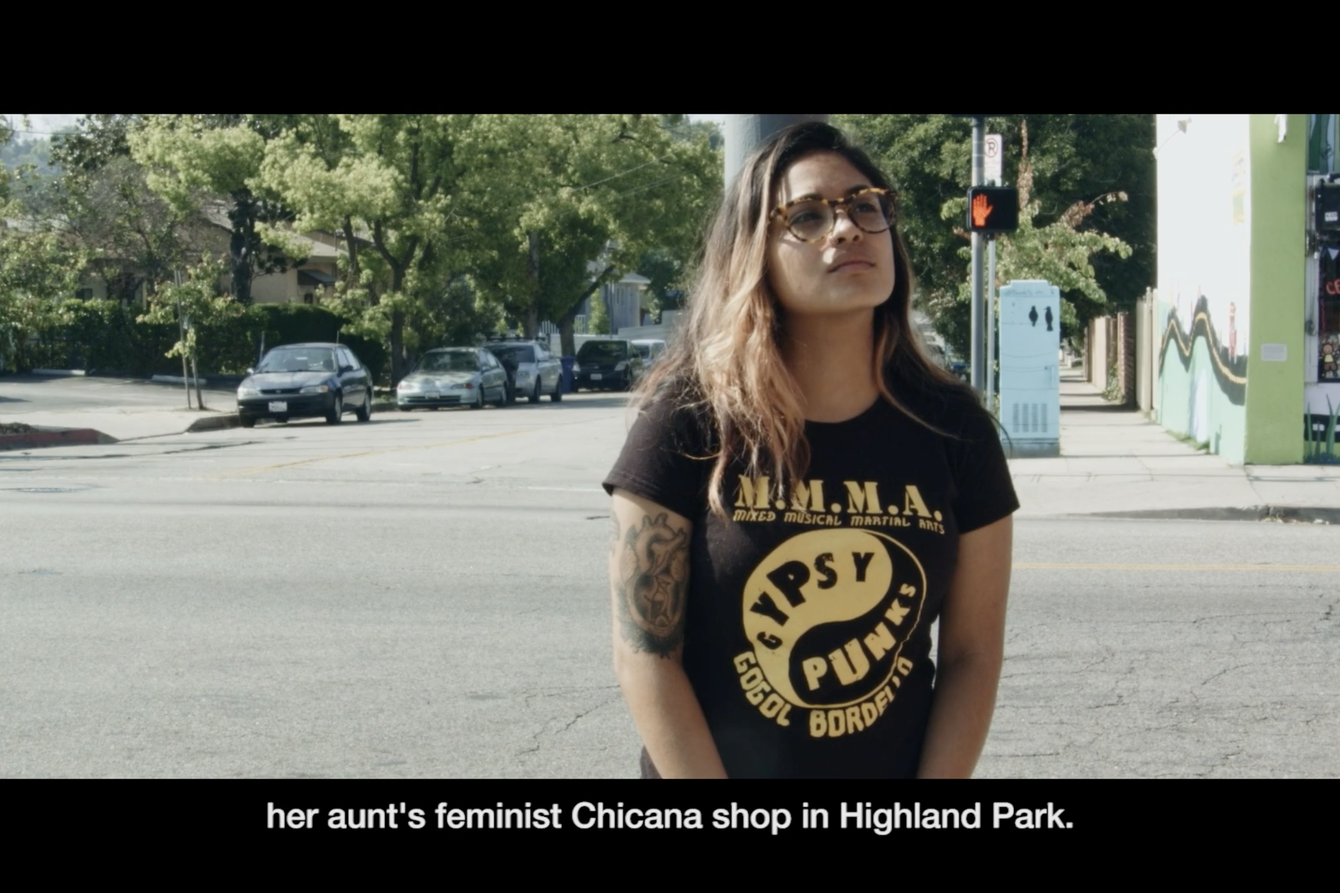 The short film ›Mother of All Fictions‹ is the story of a failed film project. 2016: South American filmmaker Walter Solon travels to Los Angeles. His goal is to write a script based on the biography and mythology around his great aunt Lina Mosebach. Lina had migrated to Los Angeles from Germany after surviving the Holocaust and spending her teenage years with Walter's great grandparents in South America. The family myth holds that Lina went on to become a CIA filmmaker, involved in propaganda movies for Latino audiences.
Written, shot and directed by Walter Solon
The film was shown during the ATELIER No. 64.
Interview with Walter Solon
In your docu-fiction you set out on a search for your supposed aunt Lina Mosebach. All narrative strands come together in Hollywood / Los Angeles: the historical biography of Lina, the wish to write a script for a film on location and preparatory work and research on spot. Little by little the storyline of the screenplay emerges based on the biographical backgrounds of the women involved in the film. What position as a male filmmaker do you take in this constellation of "The Mother of All Fictions"?
 
Masculinity would be one of the fictions here. These fictions are performative, which means that despite having no necessary grounding in existence, they do exert their action, mostly violent, of political subjection, but also as a form of symbolic capital – belonging, navigating the hierarchies of a certain context. The other fictions would be Jewishness, Latino identity, Spanish language, European ancestry, all these constructions that the protagonist performs, but also desires to dissolve. There is also a tragic movement from being a subject to becoming object of these stories, as in his climatic becoming a character onscreen and a sugar baby to a more powerful (male) cinematic entity, which simultaneously affirms but also queers the patriarchal order.
The film shows the preparation process of the film work like location scouting, auditions and screen tests but furthermore, for example, the cleaning work in the film offices. What interests you about these preparatory work processes and which narrative potential does it unfold for you?
These work routines show how a highly competitive and violent industry such as filmmaking is not isolated from the larger sphere of labor and survival. In the embodied dreams of a Latino migrant's life is not only the goal of making it in California but also the reclaiming of a territory that first taken by Spanish colonization, then by the US. When it comes to the Hollywood dream, I wanted to capture the struggle for survival in the incredibly segregated society of Los Angeles, where the Latino core of society is absent from Hollywood representations, as well as the struggle of those who perform different precarious jobs, especially affective labor, to pursue that dream of becoming artists and representing their own lives.
In the film, the speculative screenplay is described as a theory of fiction. What does the theory of fiction mean in your work and in your own life?
 
Finding the Mother of All Fictions, this hyper-projection of someone who went from a most unrepresentable experience – that of being a Holocaust survivor – to becoming a CIA propagandist, seems to emulate this movement from being a victim to being a master of representations. How can these extremes be contained in a person's life, or maybe that of the Jewish people as an imagined subjectivity? Does the unrepresentable make it necessary to imagine better fictions? The theory of fiction that Tante Lina proposes is a mix of Machiavellian realpolitik with the kind of screenwriting theory that can be found in almost any film, Hollywood or not. This hyperawareness helps me navigate different modes of representation and art forms, which are embedded but also try to disrupt imperial frameworks of imagination and storytelling.
Walter Solon (1992, Sao Paulo) is an artist, filmmaker, writer and musician. He has studied at Academy of Media Arts Cologne, Germany, since 2014, with an exchange period at Art Center College of Design, Pasadena. His work has been shown at Art Sonje Center (South Korea) Goethe-Institut Beijing (China), Oberhausen Film Festival (Germany) and the Thessaloniki Biennale of Contemporary Art (Greece).