Call for Applications: WerkStadt Takeover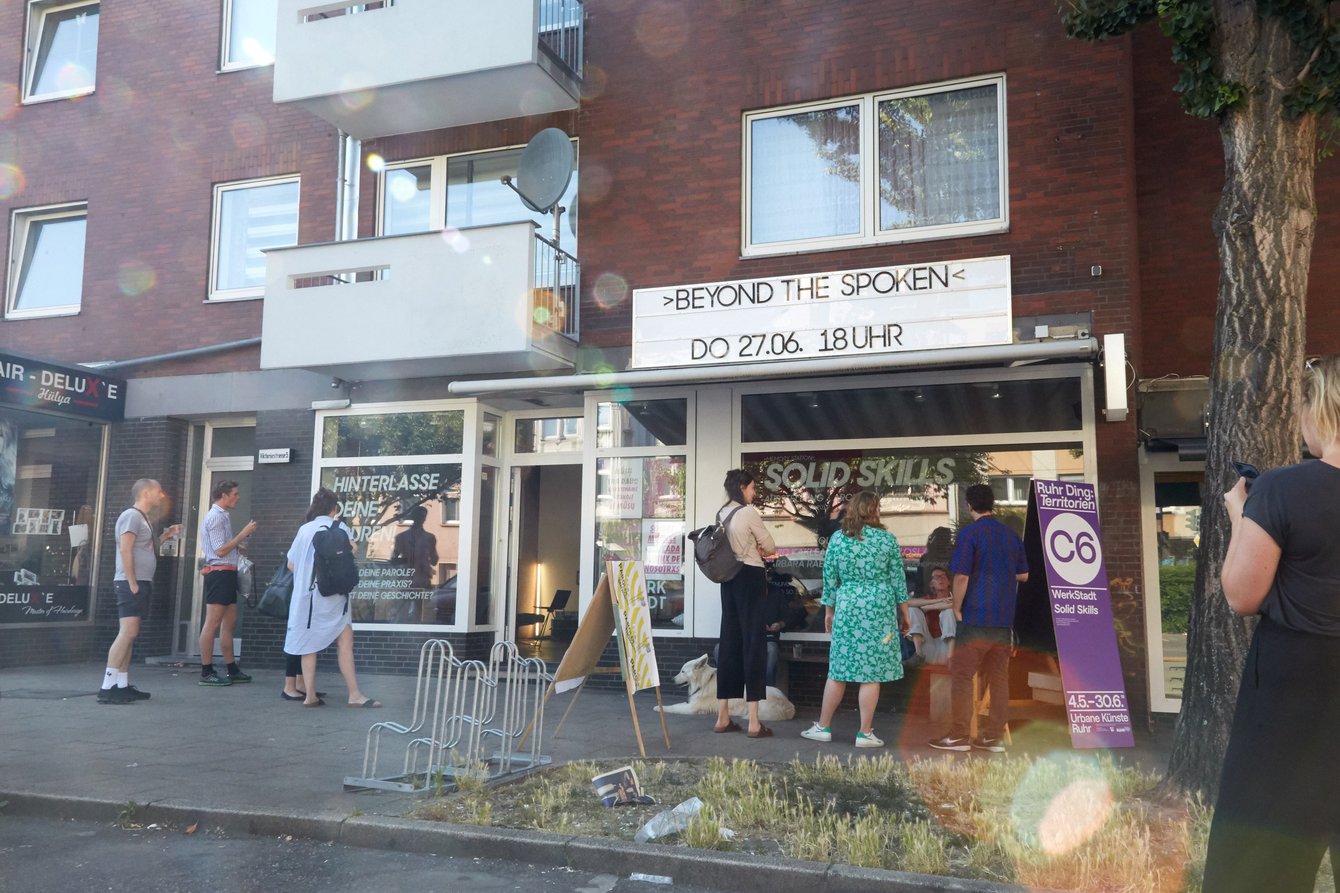 You are an artist, designer, musician or author from NRW and need a small studio where you can work for a while by yourself? You are socially engaged in the region and need a place where you can plan your activities? You come from Katernberg, Schonnebeck, Stoppenberg and need a space for your local projects? If so, we have just the space for you – a space where you can work, draw, write, script, program, photograph, compose, paint, plan or simply pause to think.
Initiated by PACT, the WerkStadt is an independent project space in Essen-Katernberg - a place for experiments and a meeting place and forum for the local community. While our regular programme of discussions, exhibitions, activities for children, concerts and much more is currently on hold, we are opening our doors - to you, to your ideas, to your takeover! In your hands, we look forward to the WerkStadt continuing to grow as a collective living archive of ideas and vital community sounding board.
What we can offer:
The space, which was a former local shop, has a large showcase window to the street and is comfortably equipped with tables and chairs and a pantry kitchen. The technical infrastructure includes a video projector, sound system, mixing desk, printer, 3D printer and W-LAN. PACT will report on takeovers via social media.
Takeover rules:
- maximum 4 people per takeover (always the same 4 people; no alternating collaborators) - Hygiene and social distancing regulations must be applied in accordance with PACT Zollverein's Operational Hygiene Measures Concept. All those involved will be sent this information before their takeover starts. - Small exhibitions or presentations are possible by arrangement and only in compliance with PACT's Hygiene Measures Concept.
Timeframe:
October - December 2020
One week per takeover group/person
How to takeover:
Send us a brief outline of your project or intention (max. 1500 characters), including the date you would like to takeover and the equipment you need.
We look forward to hearing from you!

Applications are now possible at:
werkstadt@pact-zollverein.de