Lateral thinking: Art + Play
Sat 15.09.18

17 h – 20 h

Sat 13.10.18

15 h – 18 h

Sat 17.11.18

17 h – 20 h

Sat 15.12.18

17 h – 20 h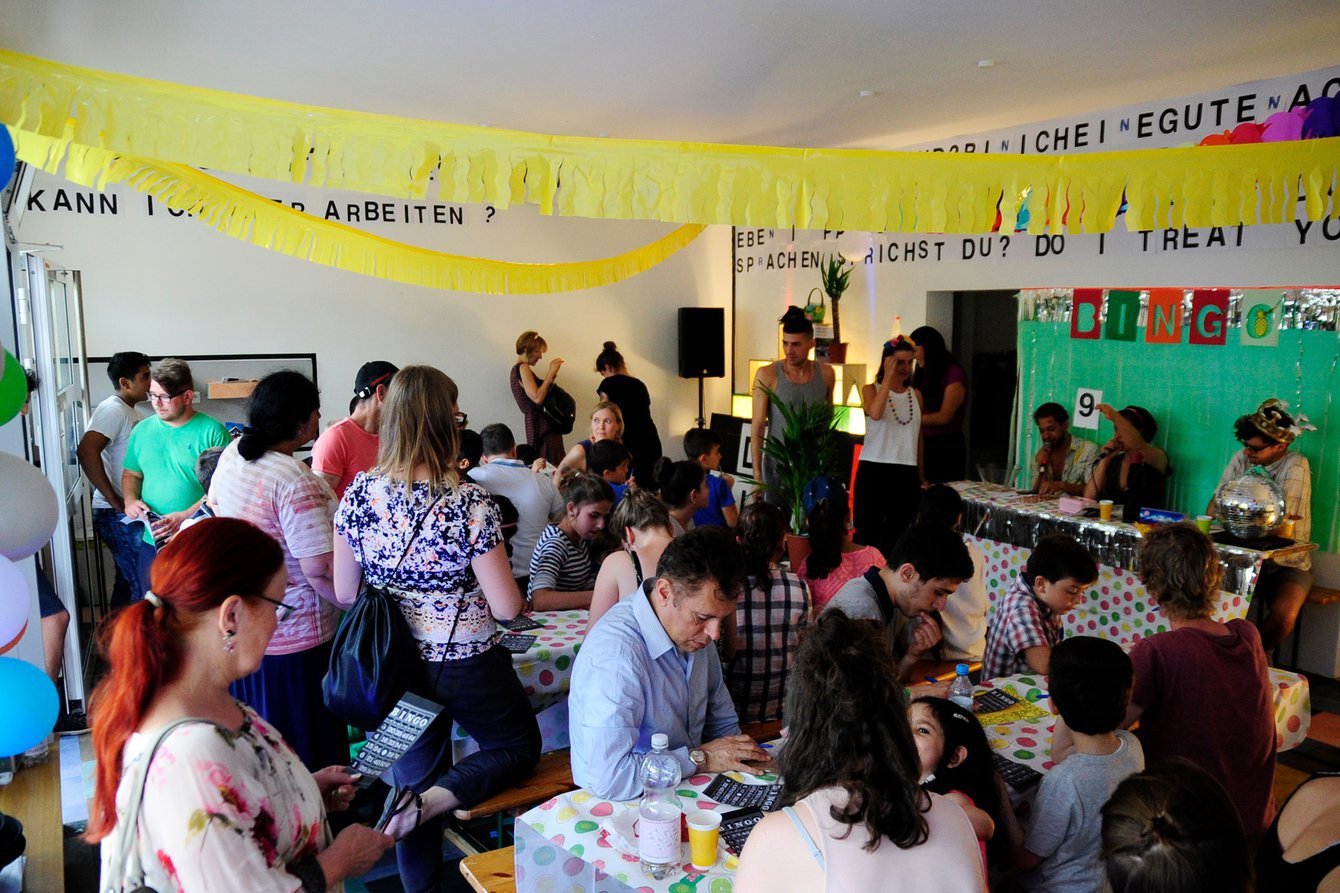 Lateral thinking: Art + Play
In the new edition of the experimental format ›Lateral thinking‹, Pascal Bovée invites you to join him for a series of exceptional game evenings where the winners are guaranteed to be those who dare to think out of the box. The programme includes lively adaptations of popular games and competitions all played to unique sets of rules.  As different as the respective games may be, one fun principle applies to every issue: Think laterally!
Adults and children are equally welcome.
SAT 15.09., 15 - 18 H
Twin-head Zombies
What to do if your teammate suddenly loses his left arm and can no longer hold the cards? Just one of many problems on this horror night in WerkStadt. The great Zampano pulls the strings and lets the undead compete against you.
Upcoming dates:
SAT 13.10., 17-20 H
crossword puzzles 
So many puzzles you can't possibly solve them all without going crazy. Except maybe with the help of a magic lamp from Katernberg. Ask the ghost for advice, sit on the flying carpet to get the huge letters out of the desert and combine the right words! An oriental quiz evening for children and seniors.
Location: WerkStadt

SAT 17.11., 17-20 H
Krimi-Karaoke  
Karaoke evening in the WerkStadt. Of course not a normal one. While Sherlock Holmes is playing Horst Schimanski at the microphone, we have to find a crooked singing murderer.
Location: Jugendhaus NORD, Josef-Hoeren-Straße 274, 45327 in Essen-Katernberg

SAT 15.12, 17-20 H
Weihnachts-Wer-Bin-Ich 
Santa Claus, also known as the Great Zampano, comes to WerkStadt. We have to guess what - or who - is in his strange gift boxes. And the quickest way to decorate the tree is to unpack.