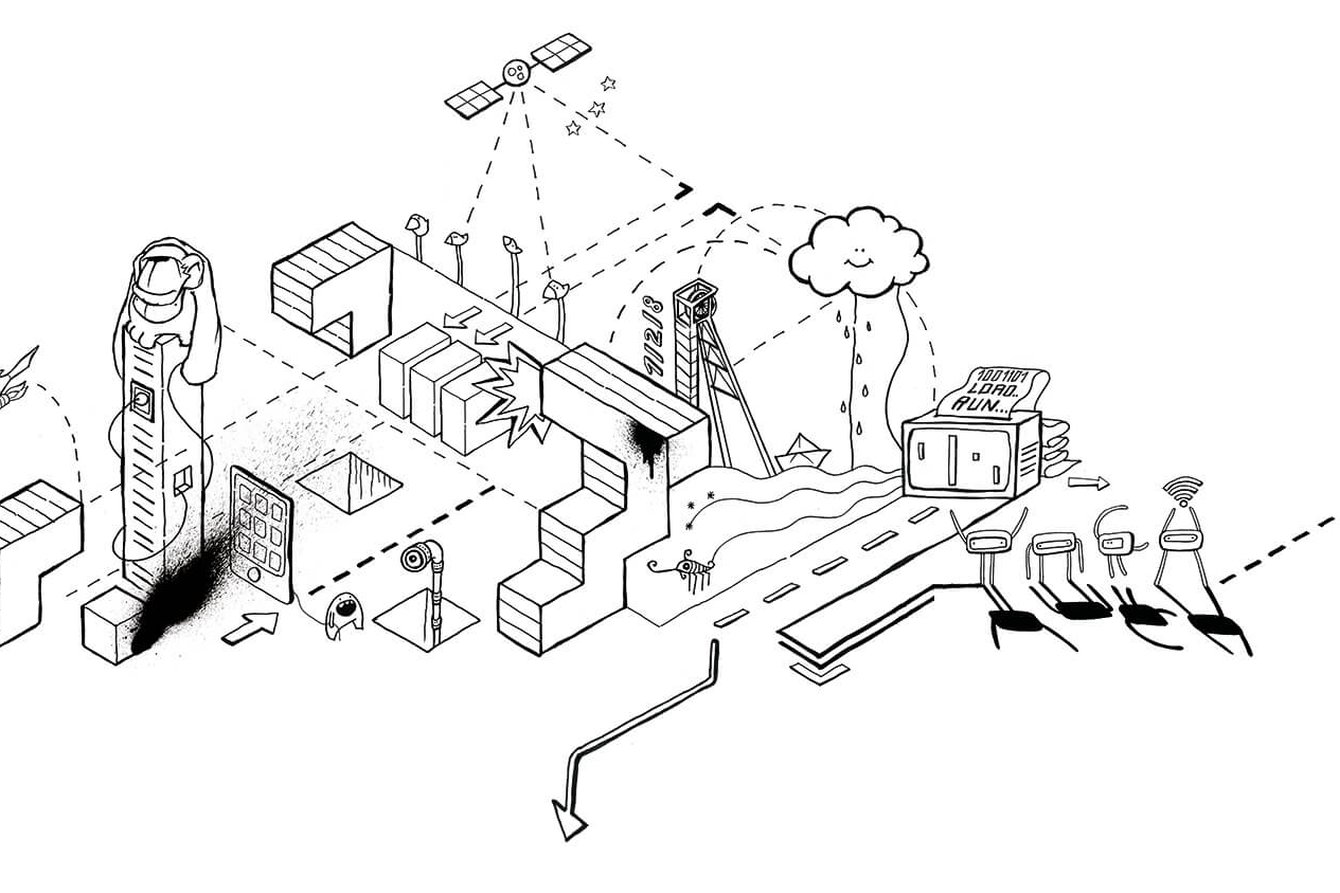 How can the boundaries, layers and structures of a city be read? What are the forces and mechanisms that govern the fabric and development of a city? How do self-determined and diverse spaces for action and intermediation arise in complex urban structures? What role can art play in this?
The third edition of the research festival 1/2/8 is about to begin. In May 2018, a gathering of international artists, scientists and experts will once again descend on PACT for a focused exchange of knowledge and practical know-how. Over the course of the festival period, forums, project presentations, open laboratory visits and cooperative field studies will introduce participants to new perspectives and offer them time and space in which to explore their own ideas. As the focal point of this chapter, the city will become a setting for artistic, social and political activity in which the clash of different infrastructures, needs and living realities gives rise to complexity and productive friction.
A project within the framework of the Alliance of International Production Houses supported by the Federal Government Commissioner for Culture and the Media
SAT 26.05.
1/2/8 Atelier
The Atelier programme consisting of presentations, lectures, roundtable discussions, installations and other public activities involving all participants will be published in the spring.